After a long, long, very long week's flu, I'm slowly coming back to my dollstudio. I'm feeling tired and exhausted, but as I turned on my laptop, and started viewing pics of lovely dolls, my heart cheered up, and strength is living back into me.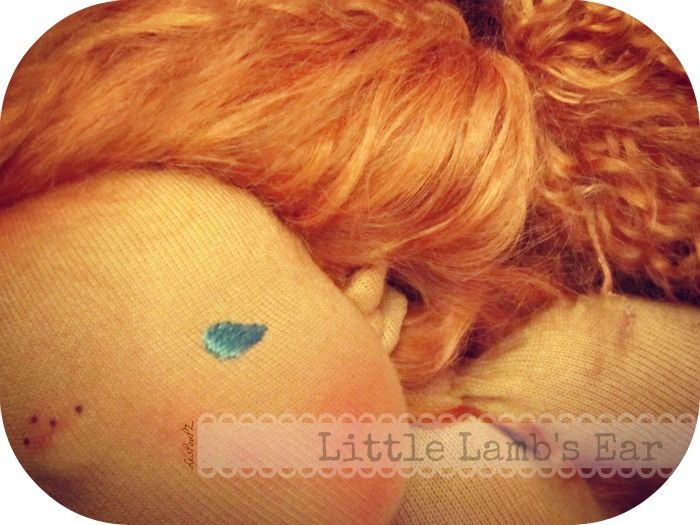 It's high time I show you Babeth's little ears, as I had promised last week already -time went too fast!

This little girl has been so patient, waiting for her clothes to be finished. She wears a springful coloured outfit, with large linen mustard overalls, a vichy-blue blouse, a sea-blue cardi -soooo soft, a crochet pink beret with assorted boots.
Her body is a waldorf traditional shape; her body, legs and feet are one piece. She is 12".
Babeth will be available in my etsy shop tonight at 6pm (French time zone).
Thank you for following,
Sév