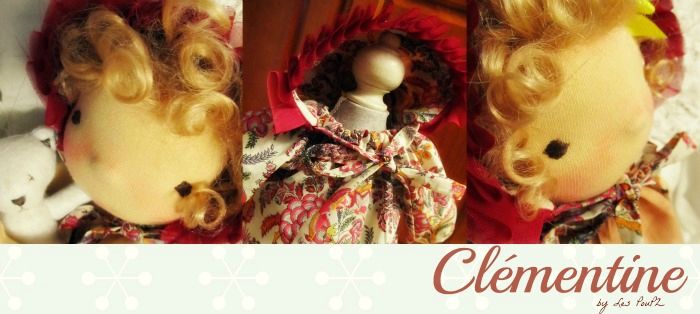 How I love this little doll! She's so soft, inspires so much happiness, calm and joy, that I had a great time taking pics of her!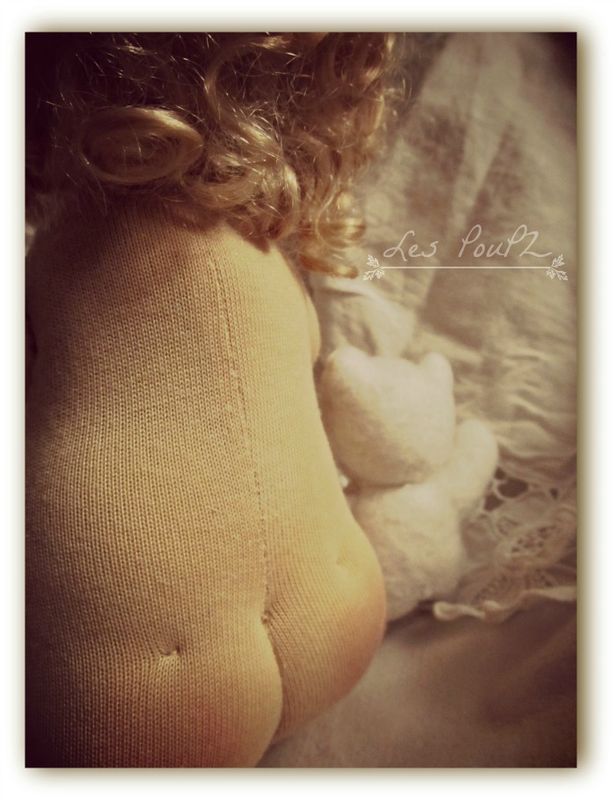 With or without clothes, I'm melting at her super tender look! Just seeing her pretty little blond curls makes me smile.
She is a custom doll, stands 14", and bears the most adequate name: Clémentine!
This lead me to add a touch of orange in her clothes, which enhances her fair skin and hair colour.
I invite you to come and view her photo gallery here.
Enjoy, nice followers!
Sév