25-07-12
Hi there! We're having a wonderful holiday in the South of France, where the sun is invited everyday, and ... so is the friendly wind to keep our cheeks and shoulders cool! Because I can't show you dolls photos, I'm showing you one important day my girls will most certaily keep in mind for a long time!
They participated in a Most Beautiful Sandcastle Contest with two new friends. It lasted one hour from 11 to noon. How funny it was to see all these little sandcastle-builders running all ways to make their sand-edifice the most beautiful and eye-catching! And how serious they all were...
My two daughters had noticed an ad for this contest one week earlier in the local newspaper. Everyday, they were talking about what they would do, and how to do it! Everyday, they asked me to go to the tourist office to add them on the participants list! My older girls had drawn a model of what was the perfect sand-castle to her, and had distributed the roles: she littlest ones would put the sand in the buckets, and she (as the older one and the team coach) would turn them down carefully to build the different buildings!! I was so impressed by the energy she put in this event. She showed how organized and volunteer she can be. She was really willing to have her team win the first prize!
Finally, D-day arrived! They had chosen their team name: "Les Capucines". They met their two new Swiss co-teamers on the beach and rapidly became friends. The two little girls had drawn little funny faces on tiny flags to decorate the sandcastle, and my girls had painted big shells they had collected on the beach the days before.
The team really worked hard during the hour of competition. The little girls really showed respectful of their coach, and everything went so well. The result turn out really nice!
Here are some photos my husband took.
See how the little flags became the funniest little guards ever! My heart totally melted at this view!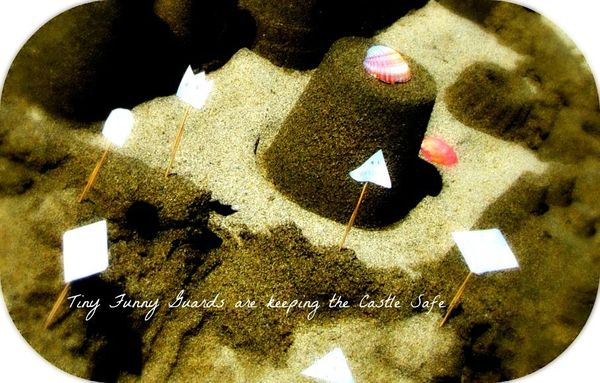 It seems they were keeping the most valuable hand-painted shells, in such a robust yet ephemere castle!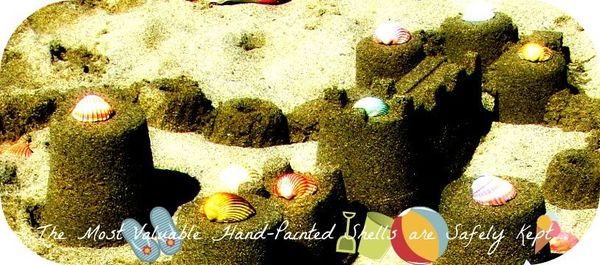 And it seems not only My heart melted at this view! The jury was also impressed to see so many colours and so much loveliness on these little guards faces. They decided this was the best sandcastle in the contest. The girls were so proud and happy. They had done it!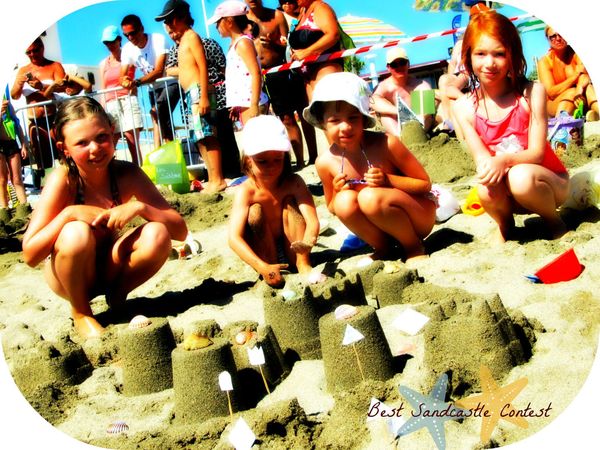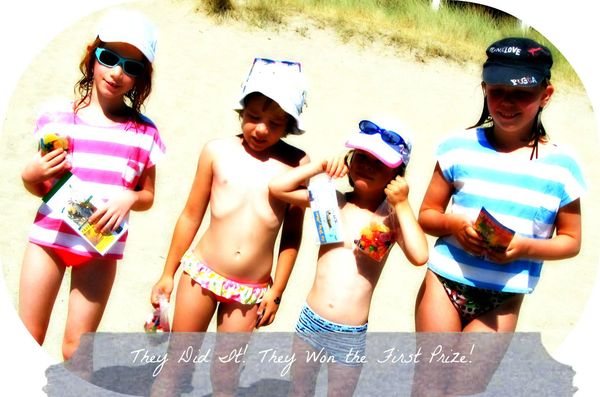 Congrats mini-ladies! And thank you for this lesson of patience, good will, and mutual respect!
Commentaires sur News from Far Far Away...